GCE Advanced Level Biology Past Paper 2021 in Sinhala Medium
Download 2021 A/L Biology paper in Sinhala Medium. You can download Sinhala medium 2021 AL Biology past exam paper as a PDF File.
Download 2021 A/L Biology paper from here
Download the Previous A/L Biology exam papers:
To download an updated list of Biology past papers Click Here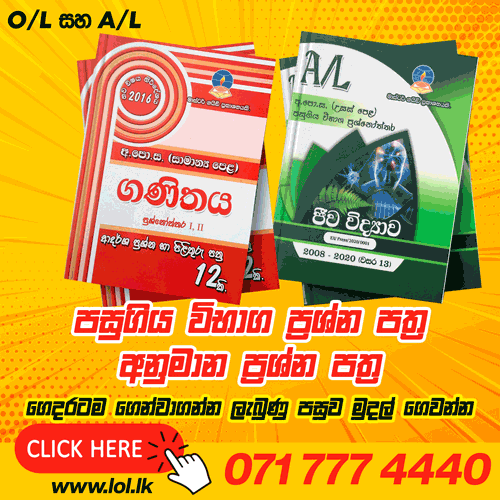 Past papers are the most effective way for students to prepare for the experience of taking an examination. Solving these Past Papers will help you to prepare for your GCE Advanced Level Biology subject. Team Past Papers WiKi provides official A/L past papers free of charge in the most convenient way.
If you have a question about the 2021 A/L Biology paper, Join the student's forum:
You can add a comment below or contact us on Facebook. Share this resource with your friends!
Download more past papers from the Department of Examinations website.
Last Update : 2020/11/26