Download Grade 09 History workbook with unit test papers as a PDF file. This book is a self-study material developed for grade 09 students. This printable workbook covers all lessons in grade 09 History subject.  Sinhala medium students can download and print this workbook.
Download workbook PDF from here:
---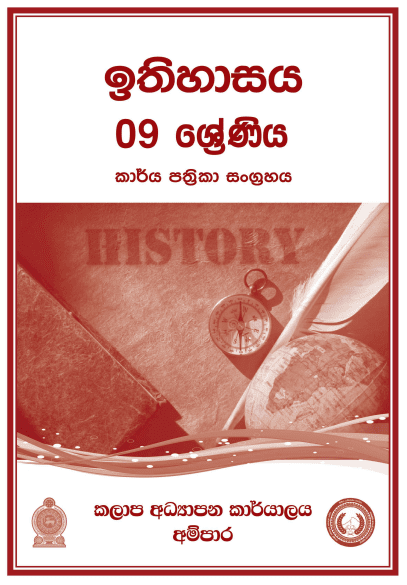 ---
Special thanks go to the "Sip Arana Adhayapanika Sathkaraya" launch by the Zonal Education Office – Ampara for developing great learning aids to uplift the students' knowledge. Please protect the copyright of the above books. All credit goes to its respective owners. We request you to use pdf for educational purposes only.
---
You may now help this service improve by sending educational materials to the link given below.
Past Papers WIKI has been the most reliable source of previous papers and other educational materials in Sri Lanka for over four years. The website includes Provincial Papers, Province Educational Materials, and Resources that include syllabus, question papers, Teacher's resources, Notes, and a lot more.
All of the stuff available here is completely free, and it is presented in the most user-friendly manner possible to ensure that you have no problems.